HigherGround Frequently Asked Questions
If you don't see your question or answer, feel free to contact us for more information.
If you do not find the answer to your question, feel free to contact us for more information.
3. Does HigherGround call recording have a GSA contract and state contract purchasing?
---
HigherGround is on the following contracts:
GSA Contract: GS-35F-513AA
CMAS Number: 3-19-70-3079B
Houston-Galveston Area Council (H-GAC): RP07-17
Small Business Certified
Veteran-owned Small Business
---
1. Does this call recording platform capture omnichannel data?
---
The HigherGround platform records data from any source, including voice from landline and mobile phones, radio, SMS, email, chat, video, images, geolocation data, overhead paging, code phones, alarms, and other data through the network as needed. Text to 911 data is also captured and synchronized with the 911 incident.
---
4. Can I record my screen during a phone call or interaction?
---
Screen Capture is a HigherGround feature that records video of the telecommunicator's screen during an interaction (phone call, email, text, etc.) and plays back in synch with the voice recording.
Observing and sharing screen capture is an invaluable tool for training and improving performance, and it starts and stops with the interaction.
---
5. How can I record inbound and outbound calls with VoIP?
---
HigherGround is set up to automatically record all inbound and outbound calls and other telecommunications, and stops recording when the interaction is finished. No need to press "start" or "stop". Any type of call can be captured, including VoIP, POTS, mobile, and radio.
---
6. Can I redact recorded calls or data?
---
HigherGround provides redaction of any selected audio or screen capture as required for privacy standards. This feature allows compliancy with Payment Card Industry Data Security Standard (PCI-DSS), HIPAA, and other regulation guidelines. In addition, you can choose to omit recording of selected audio or visual data by setting up triggers to stop and start recording.
---
7. Is coaching automation available with contact center quality assurance tools?
---
You can upload your coaching documents to the HigherGround platform for automatic distribution to telecommunicators that require further training. Our quality assurance tool can send selected coaching documents to telecommunicators who fall below a threshold QA grade. Telecommunicators will receive selected coaching documents to help them improve performance, and supervisors will increase the efficiency of performance monitoring and training.
---
8. Is your call recording system capable of replication to support disaster recovery?
---
The HigherGround software platform has automated online storage that enables immediate access to redundant data locations for disaster recovery. It is extremely fault tolerant, allowing multiple system redundancy throughout the architecture. Our replication capability is an integral part of creating a high availability system.
---
9. Is HigherGround software available in the cloud?
---
Our call recording and omnichannel data capture platform can run in any IT environment, including on-premise, hybrid-cloud, and in a virtualized hosted environment. Employing HigherGround in the cloud can reduce hardware and maintenance costs while enhancing speed and efficiency.
---
2. What call recording software has quality monitoring and quality assurance (QA)?
---
HigherGround's Calibre and Capture911 offers a quality management tool for contact and dispatch centers that allows you to incorporate existing or new QA questions into the platform. The tool consists of customizable digital score cards set up by the administrator. After you create score cards, the manager/supervisor can listen back to any call and digitally assign scores to questions in the forms. The graded QA forms produce overall scores of selected categories (e.g., professionalism, thoroughness, procedure) as well as a total performance score for each call or interaction. Reports can be generated by station, by department, by timeframe, and more.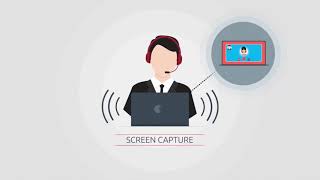 ---
---
Quick Tips document that gives users insight into using the HigherGround platform